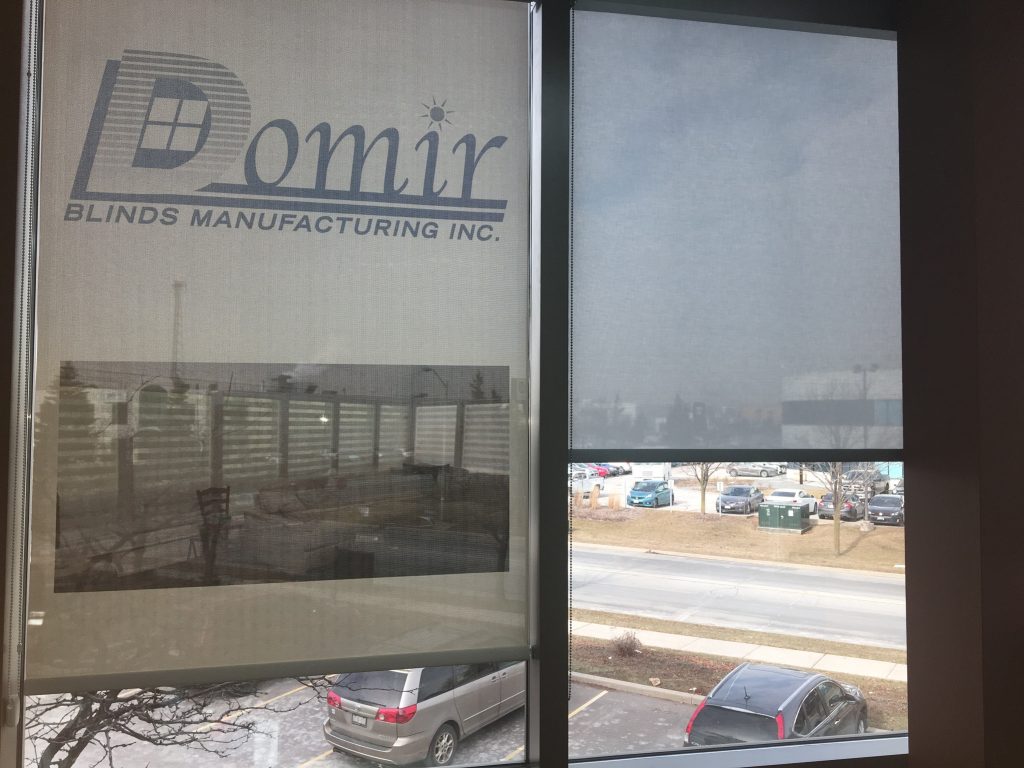 The difference between buying things for home purposes and commercial purposes can sometimes be astounding. For that reason, Domir Blinds wants you to know what makes our company the best choice for ordering commercial blinds in Toronto specifically.
Professional Choices
Ordering blinds for a professional or commercial setting is a bit different than ordering them for a home. While some of the choices cross over nicely, some choices are better left in the home. That makes finding the right blinds for a business a little trickier. After all, most blind manufacturers tend to aim their products at homeowners.
Domir Blinds has all the best choices for commercial blinds. Maybe you need roller screens or are in need of motorized blinds. We have it all. Make covering and controlling light flow through high windows a breeze. Keep your environment looking professional and straightforward. Plus, with some of our more sleek options, like blackout shades, you don't have to worry about them getting damaged as easily as something like honeycomb blinds. Plus, you can order shades with your brand on them. Check out our print on blinds for a personalized experience.
Skylight Blinds
While some homes have skylights, there's even more need for light control when there are skylights in commercial settings. While the glow of sunlight during the morning or afternoon can be great for lighting up an otherwise dim store, errant rays of direct sunlight can cause problems. Being able to easily shut out the midday sun so that it doesn't get in customer or employee eyes is pretty essential.
We're the Manufacturer
One of the most important reasons why Domir Blinds is a great place to buy commercial blinds is that we're the manufacturer. If you want to buy commercial blinds in Toronto, a lot of the stores that present themselves as options are actually just middlemen between us and you. That means you get the same products that we sold to a dealer, but at a higher price. After all, they have to pay for their labor and turn a profit too.
Unfortunately for you, that means paying more. Why not cut out the middlemen and buy straight from the manufacturer?
Get a Great Deal on Commercial Blinds
Buying straight from us as a commercial buyer isn't just cheaper, you can also get a great deal. Because commercial orders tend to be large, they can get pretty expensive. Never fear! When you make an order over $500 from Domir Blinds, you can get up to 50% off. You're not going to find a deal that good from a third party dealer.
No matter what kind of blinds you're looking for, you get the best quality for the most affordable price when you order straight from the source. When you're ready to get your order started, contact us at Domir Blinds and we'll be happy to answer any questions you have about our products. We look forward to hearing from you!