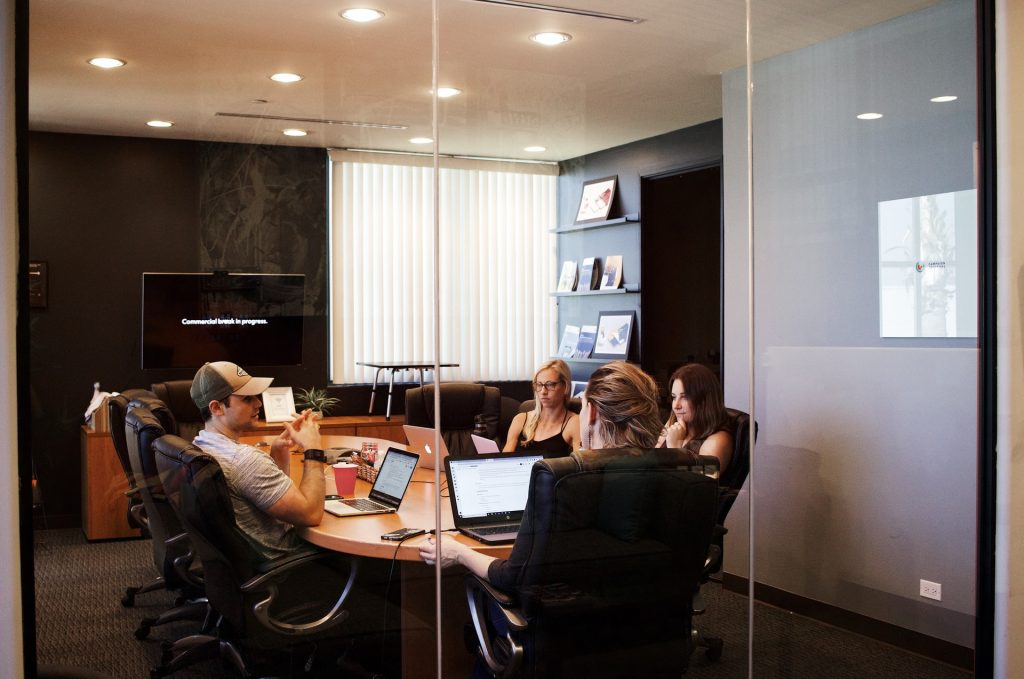 If you run an office with a lot of glass dividers, you may have run into some problems. These kinds of glass dividers are commonly put between individual offices to allow the space to feel larger. However, what was meant to be innovative and allow light to flow can actually come with a low of downsides. Not sure what I mean? Let's look deeper.
Office Space Distraction
The first issue with glass dividers and walls is their proclivity to invite distraction. Being able to see outside of your office can allow for some great views, can make it seem less intimidating to others, and can allow in more light. However, it also exposes you to everyone walking by, people dropping things, people chatting nearby, and more. It's an easy way to lead to distractibility. Even if you're not the most distractible person in the office, every glance up – a natural reaction from anyone when there's a sudden movement nearby – is a break from concentration. Tired of feeling like you're being interrupted by people just going about their day? It can be solved with blinds for glass office dividers.
The Importance of Privacy
The other reason blinds for glass office dividers can be life saving is because of how important privacy is. Glass office dividers and walls don't allow for any privacy within the office. Whether you're sensitive to criticism, have anxiety, or just plain like to be alone, having privacy matters. An office with glass walls may allow lightflow, but it also turns your office into something of an exhibit.
How Blinds Help
By putting up blinds, you can cut out distractions and discomfort from your daily work life. Blinds for glass office dividers allow you to take back your personal space and take control of your concentration again. Plus, if you're in charge and have many employees with offices like this, adding blinds to their offices will improve production and give them more autonomy over how much privacy they have. Any office worker would be grateful for that.
Blinds for Glass Office Dividers
What blinds are good for this kind of use? Old-fashioned, metal blinds with slats look unattractive, dated, and are prone to bending, which only makes them look worse. The solution is ordering something more up-to-date, like sheer vertical blinds. While Domir has a lot of blinds to offer, many of which would work just fine, we feel sheer vertical blinds are the best choice for glass office walls.
Sheer vertical blinds are similar in appearance to curtains – looking classy and comfortable – but have more functionality than curtains. They're long, which means they can be used floor to ceiling. Furthermore, they come in two layers. The first layer completely blocks out the view and light, which is great for someone who wants to feel alone and avoid distraction. Pull back that layer and there's a second one. The second layer is sheer, allowing light in while creating a one-way viewing effect. This will allow privacy and light flow while giving employees the ability to see out. This is great if you're looking to make the office space feel a little bigger.
If you want to buy blinds for a large space, such as a commercial office, remember: order from Domir. Because we're the manufacturer, you save money from ordering straight from us. Ordering directly cuts out middleman profits and gives you the opportunity to save up to 50% on orders over $500. Give us a call if you have questions about our products or how to order.